Yes, This started out to be an adoption blog.
Yes, I promise.
Yes, It did.
Today, it is.
YES! We have Travel Approval.
(Today or tomorrow(at the latest Thursday. ~insert eye roll~), we should receive confirmation of our consulate appointment -- Sept 28 or 29; Oct 6, 12 or 13. Then back up 14 days and that is when I need to be in China. I may get to be in China for some national holidays that close the public offices. Meaning, I may have to "get the heck out of dodge". I could be out of here in a week.)
Yes, it is
almost
finally here.
Yes, I am excited.
Yes, I am already panicking.
Yes, there are still some reasonably priced flights.
Yes, my disorganization has come home to roost.
Yes, we are still hoping for more funds to come in so that we have a little cushion.
Yes, we are going to be in Guangzhou during the International Trade Show (or whatever it is called).
Yes, I am headed over to the Chinese 'grossery'* to start getting used to the smell.
Yes, Yes, Yes, Yes, Yes.
Please join the party here because I tried to upload this...and it wasn't happening
.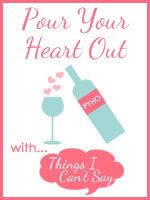 *
this is not a typo, I mean; they sell groceries, but most of the stuff is really gross.
And it stinks smells like the real thing.